Sail Loot Podcast 006: Saving Money to Set Sail With Matt and Courtney on Yolo
By
Teddy
on November 26, 2014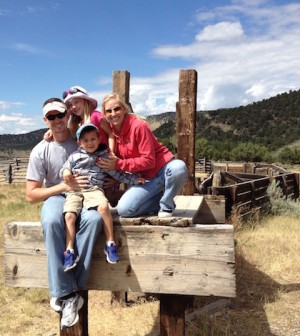 Matt, Courtney and the Yolo pod aren't cruising yet, but they will be in about 5 days. Of course, I guess that depends on when you find this post and listen to this podcast. They plan on boarding Yolo on December 1, 2014. If you're here after that, then they're already cruising!
Matt and Courtney fell in love with sailing while they were in Cancun and Courtney's father was frantically bailing out his laser racer. Matt and Courtney were doing just fine in their boats, but Courtney's father forgot to make sure the plug was installed.
From there they decided it was time to hone their sailing skills, shift their financial mindsets, and research, research, research. When they made the decision to start their adventure, Matt was already working two jobs. You see, their son, Colter, had been diagnosed with Autism. In order to provide the care that Colter needed, Matt decided it was time to see if he could make some money as a DJ. And make some money he did. In fact, he's still pulling in some money from the DJ business.
If you need a DJ for anything check out MT Sounds DJ Service. Of course, you can also check out the SV Yolo blog to keep up with Matt, Courtney, Presley, Colter, and Zoe. They are taking the 6 hour trek down to Guaymas, Mexico to get Yolo in the water, get on board, and start their cruising adventure in just a few days!
I promise I've saved most of the details for the podcast. Give it a listen and tell us what you think!
Podcast: Play in new window | Download | Embed
Subscribe: Apple Podcasts | Android | RSS
A Few Things You'll Learn About In This Episode:
How Matt and Courtney were introduced to sailing in Cancun on lasers.
Practicing their sailing fundamentals on Lake Pleasant in Northern Arizona.
Purchasing and re-fitting Yolo in Guaymas, Mexico.
Their search for Yolo and the negotiation process.
How they shifted their mentality about finances to afford a sailing lifestyle.
Their son, Colter, being diagnosed with Autism.
Matt taking on two jobs to help with Colter's therapy, and medical needs.
Matt's Disc Jockey business.
How they have handled and plan to handle Colter's needs while aboard.
Yolo's budget and how they saved their cruising kitty.
When they plan to board Yolo and set sail.
Their Cruising Plans.
And much more!
Links and Resources From This Episode:
THANK YOU!
Thank you very much for listening to the show! If you enjoyed listening and it has helped you in any way, please share it using the social media buttons that you see on the page. You can also head on over to the Sail Loot Facebook page, hit the like button, and leave comments and questions over there! We'd love to chat!
Additionally, reviews for the Sail Loot podcast on iTunes are extremely helpful and greatly appreciated! They do matter in the rankings of the show and I read each and every one!
Lastly, if you have any questions or comments please leave them below or go ahead and send us an email via the Contact page!
TeddyJ