Sail Loot Podcast 020: Leah Kruger Makes Her Sailing Money With Brio
By
Teddy
on April 2, 2015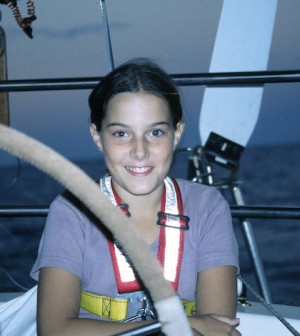 Leah Kruger has been sailing since before she can remember cartoons of Mickey Mouse and Minnie Mouse. She was a little bit older when her family set sail to circumnavigate. It was certainly a much longer trip to Disney Land than Leah had imagined.
While they were sailing around the world, Leah couldn't quite understand why everyone else felt the need to go to a job for the majority of the day. Why wasn't it normal to be floating around and traveling to far off destinations with a family of four for 5 years?
Leah left the Polly Pockets on Synchronicity, but took the entrepreneurial spirit that she netted while reading Rich Dad Poor Dad with her. She saved some money while living with her parents in Vancouver, opened a house painting business of her own, and bought a boat. But then she decided that she wanted to be able to work from anywhere in the world. She learned to build websites, develop e-learning courses, and…well…you'll just have to take a listen!
Podcast: Play in new window | Download | Embed
Subscribe: Apple Podcasts | Android | RSS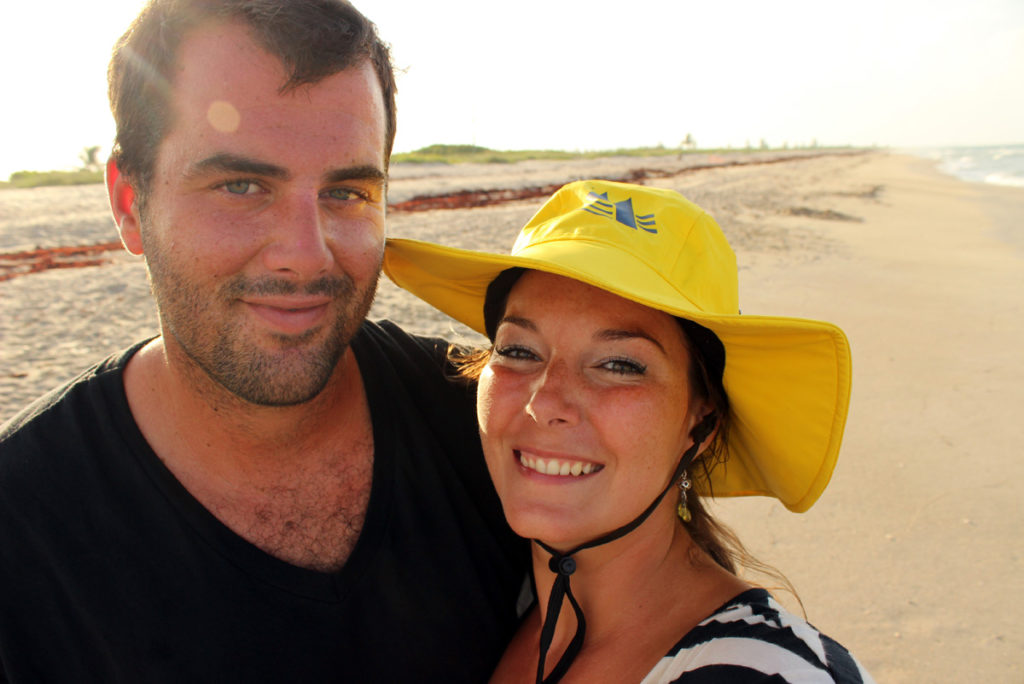 A Few Things You'll Learn About Leah Kruger and How She Makes Her Sailing Money With Brio In This Episode:
Starting to sail at 5 years old.
Sailing to Disney Land (and around the world) on Synchronicity with her parents and sister.
How school worked for Leah while cruising the world.
Leah's parent's budget and actual expenses for 4 years of cruising.
How Leah and Jon started their cruising adventures.
Leah's inspiration to be an entrepreneur.
House painting businesses.
The search for and purchase of Brio.
Leah's amazing sister and why she is Leah's hero.
Leah learning to build websites, becoming an e-learning designer, and hosting websites.
Seriously, if you have any questions about building websites, hosting websites, or you want one of us to build a website for you, get in touch with one of us.
Leah's ultimate goal for "passive income."
LMK Designs Rates.
How Leah has found her website and e-learning design jobs.
Jon and Leah's sailing adventures.
Crossing the Panama Canal and getting Brio to Maine.
Their future sailing plans with Brio.
Dealing with taxes. They're Canadian, bought Brio in Mexico, she was a U.S. flagged boat, etc.
And much more!
Links and Resources From This Episode:
THANK YOU!
Thank you very much for listening to the show! If you enjoyed listening, it has helped you in any way, or you know somebody else that would enjoy it, please share it using the social media buttons that you see on the page.
Additionally, reviews for the Sail Loot podcast on iTunes are extremely helpful and greatly appreciated! They do matter in the rankings of the show and I read each and every one!
Lastly, if you have any questions or comments please leave them below or go ahead and send us an email via the Contact page!
TeddyJ