Sail Loot Podcast 019: Good Anchorage, Get Paid To Cruise
By
Teddy
on March 26, 2015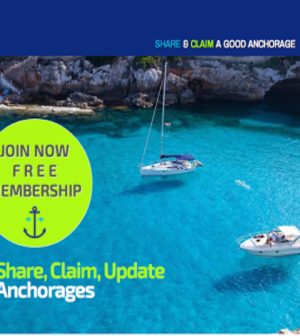 Captain Dietmar is another true entrepreneur. He and his partners went live with Good Anchorage at the Annapolis Boat Show in October of 2014. He has made his sailing money by starting, growing, and selling businesses. He's won some, he's lost some, and he's found a way to use Good Anchorage to help all boaters make some cruising money with Get Paid To Cruise.
He is also a sailor. Dietmar, his wife, Suzanne, and their dog have sailed their Lagoon 440 from San Diego, across the Pacific, and are currently in Fiji. Along the way, he came up with the idea for Good Anchorage, and has started rolling out Get Paid to Cruise.
We had an awesome conversation about ways to make money while cruising, all of Deitmar's entrepreneurial endeavors, his sailing resume, and their future sailing plans. Enjoy!
Podcast: Play in new window | Download | Embed
Subscribe: Apple Podcasts | Android | RSS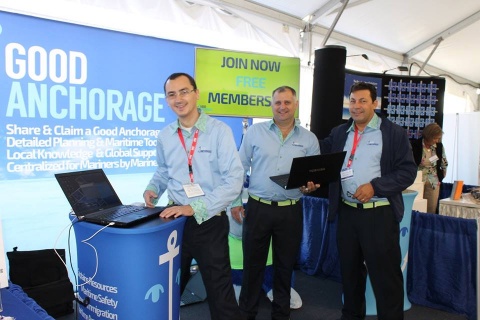 A Few Things You'll Learn About Good Anchorage and Captain Dietmar In This Episode:
Captain Dietmar cashing out from an entrepreneurial endeavor and cruising the Baja Ha-Ha from San Diego with his wife, Suzanne, and their dog.
Crossing the Pacific to New Zealand.
Losing money with a company in New Zealand.
Examples of ways to make money while underway.
Some sailing and cruising skills that can help with income.
A little bit about what I do in my day job – Hey, he kind of asked.
Releasing Good Anchorage at the Annapolis Boat Show.
Get Paid to Cruise with Good Anchorage.
How? Good Anchorage Advertising – They'll share a commission for selling advertising on the  Good Anchorage website. You'll just have to listen for more detail!
Where do you get parts for your toilette when it breaks at your anchorage?
The basics of advertising in the sailing, boating, and cruising industry.
The sales pitch…why a boating industry business would want to advertise with Good Anchorage.
How YOU can easily set up the advertisement for said boating business on Good Anchorage and get paid for it!
The First Rule of Good Anchorage is We Don't Talk About Active Captain.
How Good Anchorage is different from Active Captain.
Why there are no ratings on Good Anchorage.
Tracking the Good Anchorage advertising.
Captain Dietmar's experience crossing the Pacific.
Where Dietmar is now, and their future sailing plans.
Learning to sail.
And much more!
Links and Resources From This Episode:
THANK YOU!
Thank you very much for listening to the show! If you enjoyed listening, it has helped you in any way, or you know somebody else that would enjoy it, please share it using the social media buttons that you see on the page.
Additionally, reviews for the Sail Loot podcast on iTunes are extremely helpful and greatly appreciated! They do matter in the rankings of the show and I read each and every one!
Lastly, if you have any questions or comments please leave them below or go ahead and send us an email via the Contact page!
TeddyJ