Sail Loot Podcast 048: Neil Davies Sails to Cuba and Works Remotely for Sailing Money
By
Teddy
on March 31, 2017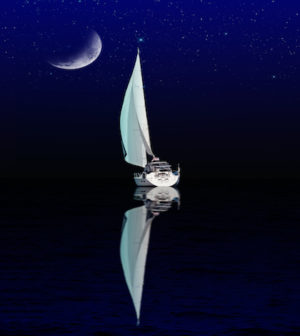 Neil and his wife, Janet, left England and moved over to the United States in 1989. Neil's job as a Civil-Environmental Engineer brought them and their 2 daughters over to the Atlanta, GA area. Neil does consulting engineering work for his current firm in order to save up some sailing money and do some part-time cruising with Janet and the rest of his family.
Neil and Janet had their son, their third child, and did some sailing on Lake Lanier and Lake Allatoona while living in the Atlanta area. S/V Midnight Sun II, a 1997 Hunter 42 Passage, was located at Sunrise Cove Marina on Lake Lanier when Neil and Janet purchased her.
Part-time sailing and cruising adventures on S/V Midnight Sun II started when the Davies family moved her to the Atlantic Coast in Brunswick, GA – by truck and trailer – and started sailing her South.
In this episode of the Sail Loot Podcast we discuss how Neil is able to take some longer vacations, and do some part-time, remote work from S/V Midnight Sun II in order to keep some sailing money in the cruising kitty, enjoy life in the Pensacola, FL area, and be chairman of the Pensacola to Havana race!
Podcast: Play in new window | Download | Embed
Subscribe: Apple Podcasts | Android | RSS
A Few Things You'll Learn about Neil Davies, S/V Midnight Sun II, and working remotely for some sailing money in this episode:
Where Neil, and his wife, Janet, are from and why they came to the United States.
Where Neil and Janet bought S/V Midnight Sun II and how they got it to Pensacola.
How their allowed to take some part-time, extended sailing vacations while maintaining jobs at an engineering firm and a nurse.
The type of consulting engineering that Neil is able to do remotely.
How they are able to stay connected remotely.
Purchasing Midnight Sun II and how much she cost.
Becoming the Chairman of the Pensacola to Havana Race.
A little history of the Pensacola to Havana Race.
The sponsors of the Pensacola to Havana Race that help keep the….
Entry fees quite low compared to other events going to Havana
Sailing on S/V Night Sky in the race.
Winning the only tag-team boat award in the 2015 Pensacola to Havana race.
The dis-masting of S/V Midnight Sun II in the 2015 race.
Coming home and switching to S/V TraSea.
Dealing with insurance and the costs of fixing S/V Midnight Sun II.
April 7th deadline to sign up for the Pensacola to Havana race with Sail Libra.
Some sailing trips that they've taken on S/V Midnight Sun II since fixing her.
Future cruising plans.
Enjoying the Pensacola, FL sailing community.
Sailing with a dog.
And much more!
Links and Resources from this episode:
THANK YOU!
Thank you very much for listening to the show! If you enjoyed listening, it has helped you in any way, or you know somebody else that would enjoy it, please share it using the social media buttons that you see on the page.
Additionally, reviews for the Sail Loot podcast on iTunes are extremely helpful and greatly appreciated! They do matter in the rankings of the show and I read each and every one!
Lastly, if you have any questions or comments please leave them below or go ahead and send us an email via the Contact page!
TeddyJ