Sail Loot Podcast 035: Sails Call, Shameless Promotions, Recaps, and Lessons Learned
By
Teddy
on April 1, 2016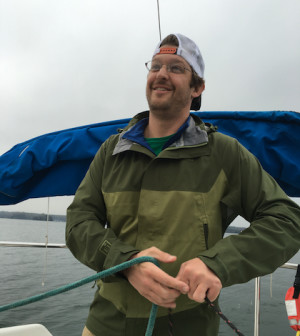 After every single conversation that I have with a sailor, and after every single Sail Loot Podcast that gets released I always have some lessons that I've learned, or some deep thoughts to share. Right now, my not so deep thought is that I haven't released a podcast in almost 2 months. I recorded myself talking into a microphone over a month ago, and I still haven't sat down to edit it or write up some show notes.
As always, other real life events have gotten in the way. Mostly it's been work that has taken all of my usual spare time. It seems as if the surgeons that I work with have changed their schedule around a little bit and are asking us for our services on the Wednesdays and Friday's that I used to have off in order to work on these things.
So, I released an episode in December, then 3 episodes in January, and then nothing in almost 2 months. That's not really the way that a podcast should be run, but let's just pretend that I'm on a sailing schedule and I've been stuck on a beautiful tropical island without enough of an internet connection to upload and release the podcast. For now, I can dream.
Speaking of bad internet service…in this episode of the Sail Loot Podcast I start by talking a little bit about some Bluehost complaints that Behan Gifford from Sailing Totem and Steve Payment at The Sailing Rode had back in December.
Then, I talk a little bit more about my plans for Sail Loot and why I may form some sort of an LLC for it and/or other consulting services that I may provide. I may not call the business Sail Loot, just because I don't have to, and it may encompass more than just sailing. Anybody have any suggestions for a business name for me? Teddy J enterprises? C'mon we can be more creative than that!
From there, I get into a little bit of shameless promotion…visit these webpages every day! Share these posts! You know, that type of stuff. But I try to share the love and make sure that all of you listeners, readers, and people that I've convinced to become bloggers and podcasters visit all of the pages of all of the sailors that I have talked to, and even all of the sailors that I haven't.
Podcast: Play in new window | Download | Embed
Subscribe: Apple Podcasts | Android | RSS
A Few Things You'll Learn about Teddy's search for his Sail Loot in this episode:
Has Bluehost re-organized it's service department and made it's once impeccable service worse? Behan seems to think so, and I don't know because I haven't had to call their service department.
To start an LLC or not start an LLC…that is the question.
To name the business Sail Loot, or name it something else…that's another question.
Visit these sailing websites and blogs.
Share the links to the websites and blogs that you think are awesome.
Shameless promotion for all.
There is no end game.
And Much More!
Links and Resources from this episode:
THANK YOU!
Thank you very much for listening to the show! If you enjoyed listening, it has helped you in any way, or you know somebody else that would enjoy it, please share it using the social media buttons that you see on the page.
Additionally, reviews for the Sail Loot podcast on iTunes are extremely helpful and greatly appreciated! They do matter in the rankings of the show and I read each and every one!
Lastly, if you have any questions or comments please leave them below or go ahead and send us an email via the Contact page!
TeddyJ